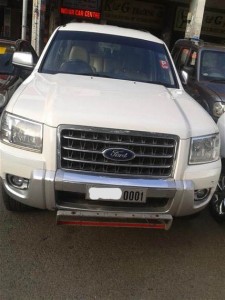 Selfdrivencarrental.com has been created to provide necessarily valuable services to thousands of visitors who have reasons to prefer a car for moving around Chandigarh, Himachal Pradesh and Punjab. You can enjoy freedom of a bird, if you hire a car of your choice form us at Self Driven Car Rental on the basis of rent. We can assure that your experience of journey by a self-driven vehicle will be an affair to remember for years. We are prepared to offer you several brands of late-market vehicles of which any one you can select. You can select an executive car, a car of medium size or a small one, depending on numbers of members of your family with you. We do not have any doubt to assert that you will not get self-driven cars services of the quality at such reasonably excellent rental as we offer, yes, within the heart of the city and around its periphery too.
There is no second word  regarding cars services in absence of drivers in this region on the fact that ours is the most secured and reliable one, because we have been equipped enough to provide best of the quality services. We allow the customers to make the payment partly at the time of booking a vehicle of their choice, while the left part is realized while they enjoy the journey. We have designed the mechanism of payment in such a way that the commuters do not lose confidence in respect of security. It is another thing that rates of rental are quite bearable and that we have made provisions of short and long term rentals as per journey requisites of corporate sectors. We are open to let you know that better economic advantage a commuter can have if he chooses high end vehicles for longer journey.
With www.Selfdrivencarrental.com, you will have the joy of driving one of the best quality up market cars at the most convenient rental, while you can happily make use of the seat of the driver free of cost. Sometimes, you need not bear inter-state border charges. During your journey, you, and nobody else, are the owner of the vehicle which will not produce any feelings of boredom as it does happen when one holds stirring of a taxi. We are in your favor for the kind of privacy you want to maintain when you secure our services.
We have professional experts with years of experience who will make the terms and condition clear to you and answer your queries to the best of your satisfaction, before you book one of our cars. You will learn qualifying criteria. You must be over 25 years of age and must produce identity card, pass port, driving license etc. We will let you know how to make the payment, at the same time. It should be clear to you that the vehicle on rental has been duly insured. When you will return the vehicle, it must not bear any scratches or dents or marks of damage.
We will be waiting to hear from you, if you want to receive car hire without driver services.